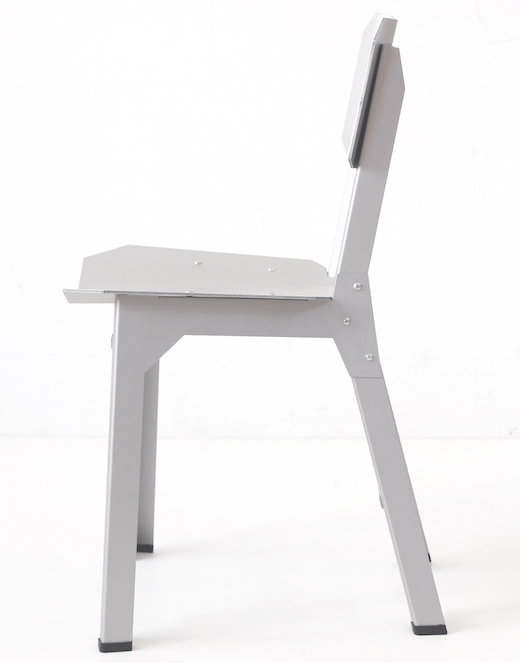 In 2006 Jeroen Wand created the Paper Chair, a design that puts paper forward not as the carrier of information, but as an autonomous material with its own qualities. (for more info check Paper Chair)
The Paper Chair consists out of multiple layers of paper. This laminating technique we used, we borrowed from the wood industry. This led us to wood, and we came up with the idea to take the thin layers of leftover veneer, to make a solid material. This is how the Laminated Table was born.
The specific form of the Paper Chair is borrowed from the way sheet metal is folded to give it its strength.
The next logical step for us was to make the Paper Chair into metal, aluminium in this case. With this design we take the technique back where it came from. And this is where the circle is closed. For now at least.
Material: Aluminium, blanc or black anodized (25 pieces all numbered)
Technique: Folding
Measurements: 45cm X 45cm X 78cm
Year: 2019
Photography: Studio Jeroen Wand
Back to overview