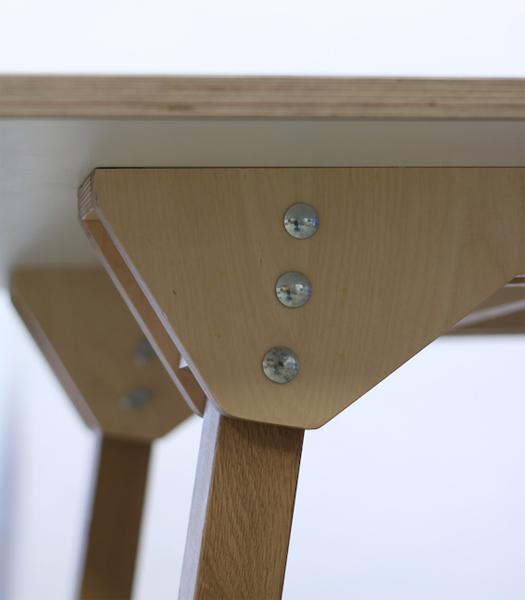 This work and office table was originally designed for the educational room of the Stedelijk Museum 's-Hertogenbosch.
The table is sturdy, robust and its distinctive design brings forward an open and honest usage. The combination of oak with plywood elements gives this table an uncomplicated though characteristic appearance.
The table is available in different HPL top colours.
Material: multiplex, oak
Technique: sawing
Measurements: variable, standard height 78 cm
Year: 2013
Photography: Vij5
Back to overview